Everyone loves going out to dine – especially if it's to a top chef's restaurant with gourmet food and exquisite drink. Your guests will be drawn to our culinary packages and dining experiences. They can bid for them for client entertainment, corporate lunches, work incentives or special treats for themselves and their loved ones. We've tried and tested all our culinary experiences ourselves, so you can be completely assured that the quality is nothing less than top-notch.
WHAT OUR CULINARY EXPERIENCE CUSTOMERS HAVE TO SAY
"Each course was fabulous! It was a better experience actually dining in an allocated seating area in the kitchen, great evening overall"

K.TILLY

"Obviously you expect the fish to be excellent at stick Steins but the non fish alternatives were excellent too . Good choice of wines and excellent service"

Y.VETTLE

"The food quality here is extremely high, the building wonderful and service really good. I've eaten in a lot of good restaurants around the world and this was the best overall experience for a very long time."

S.NEIL
FAQS
Your experience is booked by our in house booking team, when you receive your voucher it will have information inside to contact our bookings team who will them co-ordinate you're booking for you. All you need to provide us with is your name and when you're thinking of taking your experience and we'll do the rest!
All of our experiences come in a luxury gift wrapped voucher! You will receive your physical voucher, information on how to book your experience and also an experience brochure!Our luxury gift wrapped service is an added 'Superstars' touch we've added to all of our experiences!
Absolutely! Here at Superstars you can purchase any experience or product directly through us. We offer two services, providing product for auctions and also selling our product to the public! We've spent years perfecting our experiences, it would be rude not to share! Whether you're looking for a treat for yourself or to buy it for a loved one for a special occasion, Superstars are here to help!
browse CULINARY EXPERIENCES
CHAT TO US TO FIND OUT WHAT TYPE OF LOTS WOULD WORK BEST FOR YOUR EVENT/LET US HELP YOU DESIGN A COMPLETELY BESPOKE EXPERIENCE
Find out more
Private Dining at Hawksmoor
48FT SUNSEEKER & THREE-COURSE MEAL AT RICK STEINS
PRIVATE DINING AND WINE MASTERCLASS AT GAUCHO
TUSCAN COOKERY WORKSHOP & WINE TASTING WITH CELEBRITY CHEF WITH BRAY COTTAGE OVERNIGHT STAY
PRIVATE DINING AT TOM KERRIDGE'S THE SHED, MARLOW
HEDONISM WINE TASTING FOLLOWED BY A MICHELIN STAR 3-COURSE LUNCH AT HIDE
COCKTAIL MASTERCLASS AND 3 COURSE PRIVATE DINING AT M VICTORIA, LONDON
Chef's Table experience at Gaucho, Charlotte Street
CHEF'S TABLE EXPERIENCE AT MOSIMANN'S PRIVATE DINING CLUB
CHEF'S TABLE EXPERIENCE DINNER BY HESTON BLUMENTHAL, LONDON
Chef Sissi Dinner Party
7 Course Private Dining at Cliveden House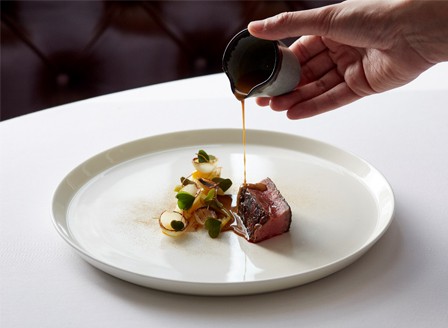 Chef's Table at Marcus Wareing, The Berkeley